Color Quest, logbook #2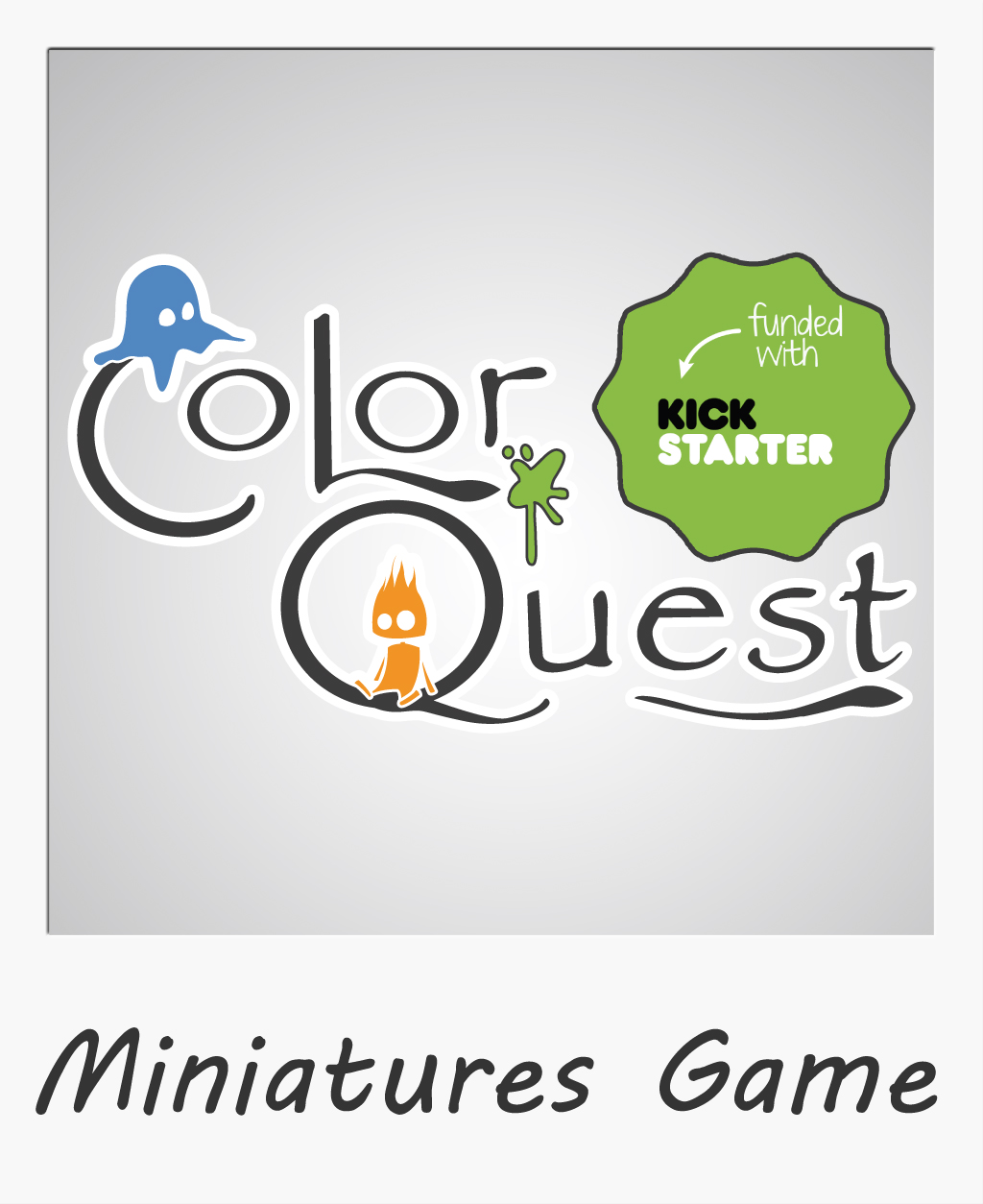 Hello to all of you,

We are on Thursday, February 23th 2017 and it is time to give you some news on the progress of the Color Quest campaign. To begin, campaign dates and platform has been seted. The season 1 campaign will therefore run from Tuesday, March 07th to Thursday, March 30th, 2017 on Kickstarter.

We are therefore ten days away from campaign's lauch !


Campaign and contributions

For this first season, we studied several options and we decided to go to the simplest. We will propose you a unique contribution (pledge) at 110 euros (shipping cost included) which will contain the necessary to play (board parts, tiles, tokens, dices) and 11 miniatures to constitute the two camps.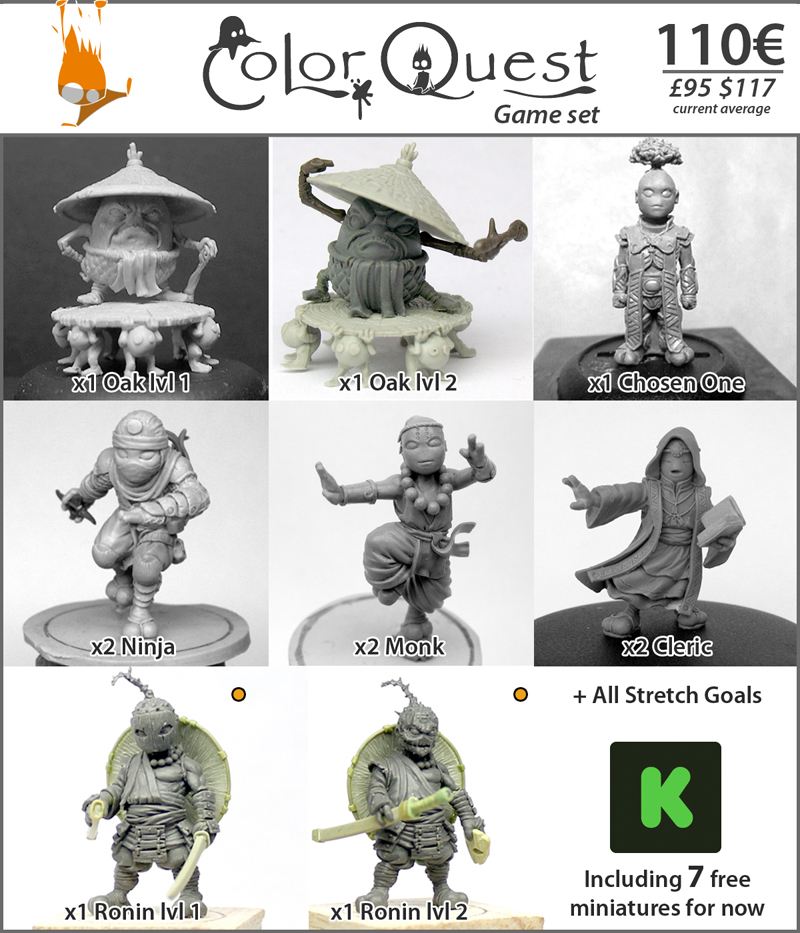 Note : 4 models over 8 contained in this pledge has never been published before.

We also decided to limit the number of participants to the campaign to focus on the development of the game and the community and to limit the risks in terms of manufacturing and delivery. The number of participants in the campaign should therefore be limited to 160 contributors (backers).

An early version of this pledge should be proposed for 99 € (-10%) to the first 30 backers.

Stretch goals and Add-ons

Stretch goals (additional content) are currently scheduled from funding (5K€) to campaign's limits (30K€). They will take different forms but will be mainly oriented towards miniatures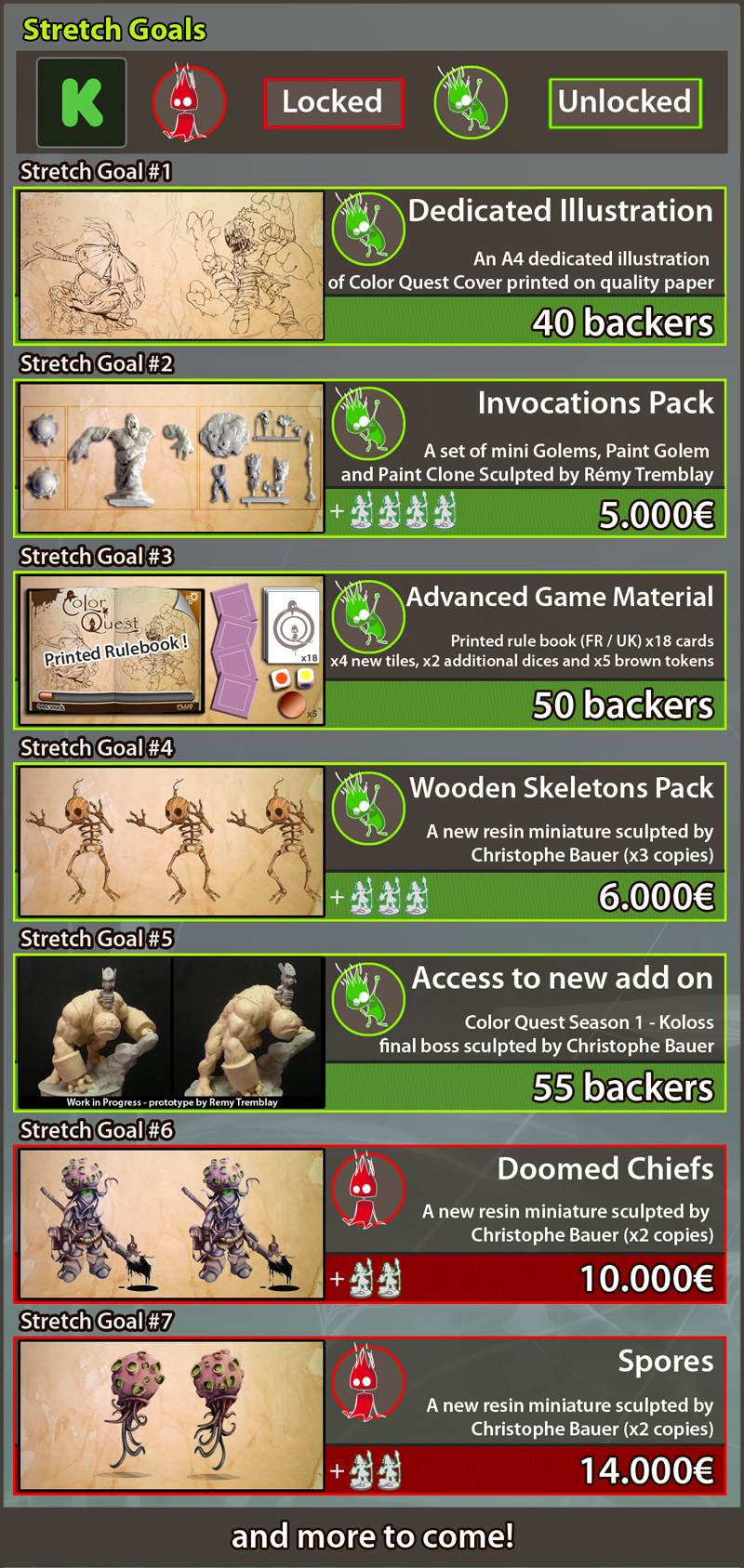 Note : 4 new models are planned and you will also be entitled to free miniatures bundles.
We will also propose two add-ons to enhance the gaming experience :

Khromaz add-on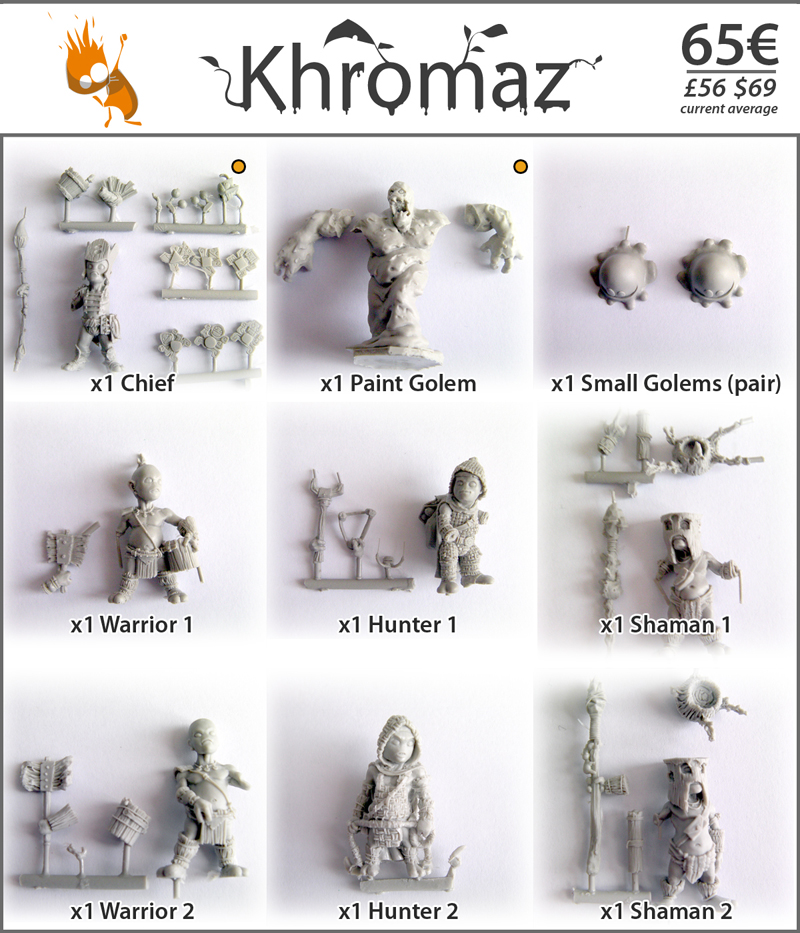 Khromaz are main character of Color Warz universe. They use paint to fight and can use magic to give life to this painting. There are several castes (infantry, scouts and wizard) and several types of painting invocations (small golems, painting golems, paint clones, etc.).

Girlz Blast add-on


Girlz are fighting specialists who will complement your camp perfectly by proposing a range of advanced techniques. Blasts are powerful combos that will allow each fighter to develop his potential.



Finally, we will propose unit miniatures at the price of 8 or 9 euros depending on the size of the model and its complexity (multipart kit). You will need a pledge to have access to this option.

The Game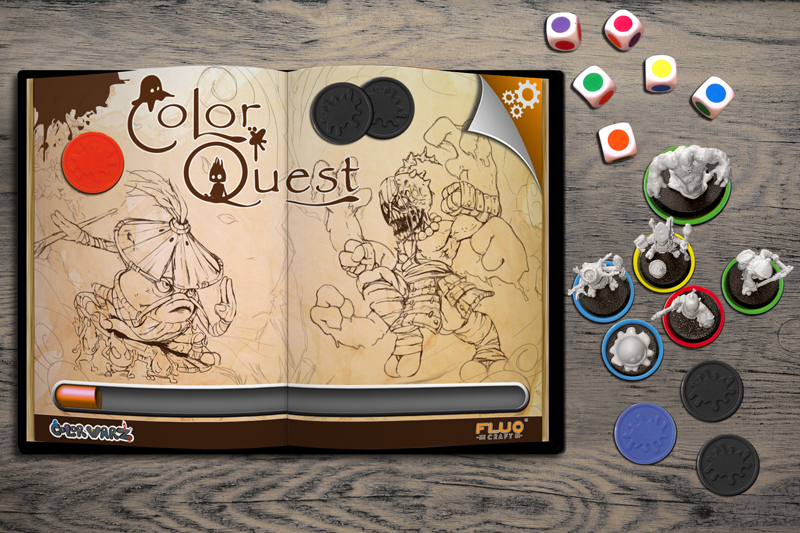 The development of the game continues even if currently, this is not the priority. I will work deeper on it from April onwards, once the campaign is funded.

Unlike what we had done for Color Warz - Dark Threat with a game finalized but not funded we prefer to focus on funding the campaign before further development of the game.

If you want to have an idea of the game mecanic and characters abilities, I invite you to take a look on Color Warz – Paint Brawl or Color Warz - Dark Threat rules, even on Gob'z 'Heroes (my third game).

Color Quest gameplay will be different of course but you will find some common points.

Color Quest Miniatures

As mentioned earlier, the material used for the Color Quest miniatures will be a resin that is particularly suitable for the best game experience. If you participated to the Gob'z'heroes campaign in January 2016, you may have miniatures that uses this resin produced by GRX Creations.



Concerning our sculptors team, we will work with members of our old team: Gael Goumon, Valentin Zak and Stéphne Nguyen ... and a "little new one" who is none other than Christophe Bauer who had taken charge of studio painting of FLUO Games miniatues.

Christophe in charge of the sculpture of the Stretch Goal miniatures of the first season. Gael, Valentin and Stéphane will made their returns in season 2 !

Illustrations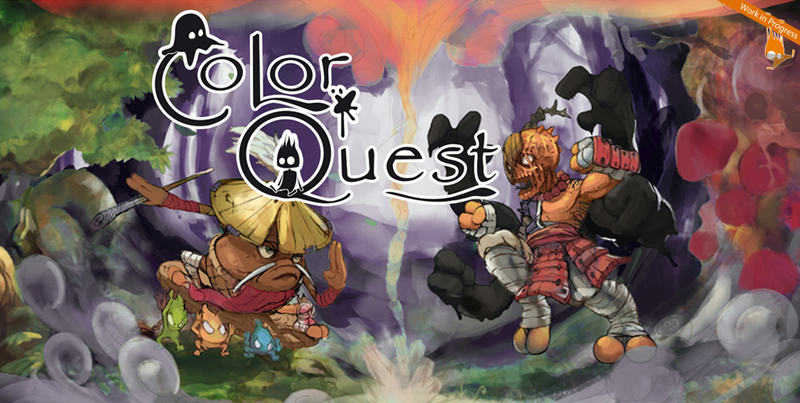 Maxime Berthelot is still finalizing the game cover illustration's. Kevin de Castro will be in charge of the new characters design of the season 2 and game elements (boards and game tiles).

Conclusion

The campaign is therefore on track. It remains to finalize some details and quotations but the bulk of the work is now on promotion on social networks and forums.






On this subject, we opened a topic of discussions on the French forum of the world leader of miniatures (Warhammer) in order to give visibility to the project and to discuss with the community. We have also placed a promotional banner on this forum for the duration of the campaign. Our budget is limited, so we are targeting our actions to the maximum.

If you wish to have a detailed overview of the campaign, click on this link

We will need over 40 backers for a goal of 5.000€ to give life to this project.

As a reminder, we were 60 backers for 7.000€ on the previous campaign (on 10K€ needed). On our first crowfunding campaign, Color Warz – Dark Threat in 2013, very close that what we will propose with Color Quest, we were 176 backers for 21.000€ (on 30K€ asked).

Our goal is therefore reachable. Above all, we must remain mobilized. In just over a month, we should be fixed on the fate of Color Quest!

In waiting, please join us :

on Facebook : https://www.facebook.com/FLUOCraft/
and/or on Twitter : https://twitter.com/FLUOCraft

To receive the latest news.

Have a nice day and see you next month for the campaign launch !

Fabien